◎Application Description
To enlarge the using range of all kind of the universal pressure gauge, and make it suited for measuring the pressure of the service medium which is high corrosive and easily crystallized, or the medium which has floating solid. And in order to prevent some service medium from entering the universal pressure gauge or to be easy for clear the place where the precipitation is resistanced, there must have a diaphgram pressure gauge which is made up of a diaphragm and a universal pressure gauge.
The diaphgram gauge is mainly used in oil industry, chemical industry, pharmacy industry and so on.
◎System Structure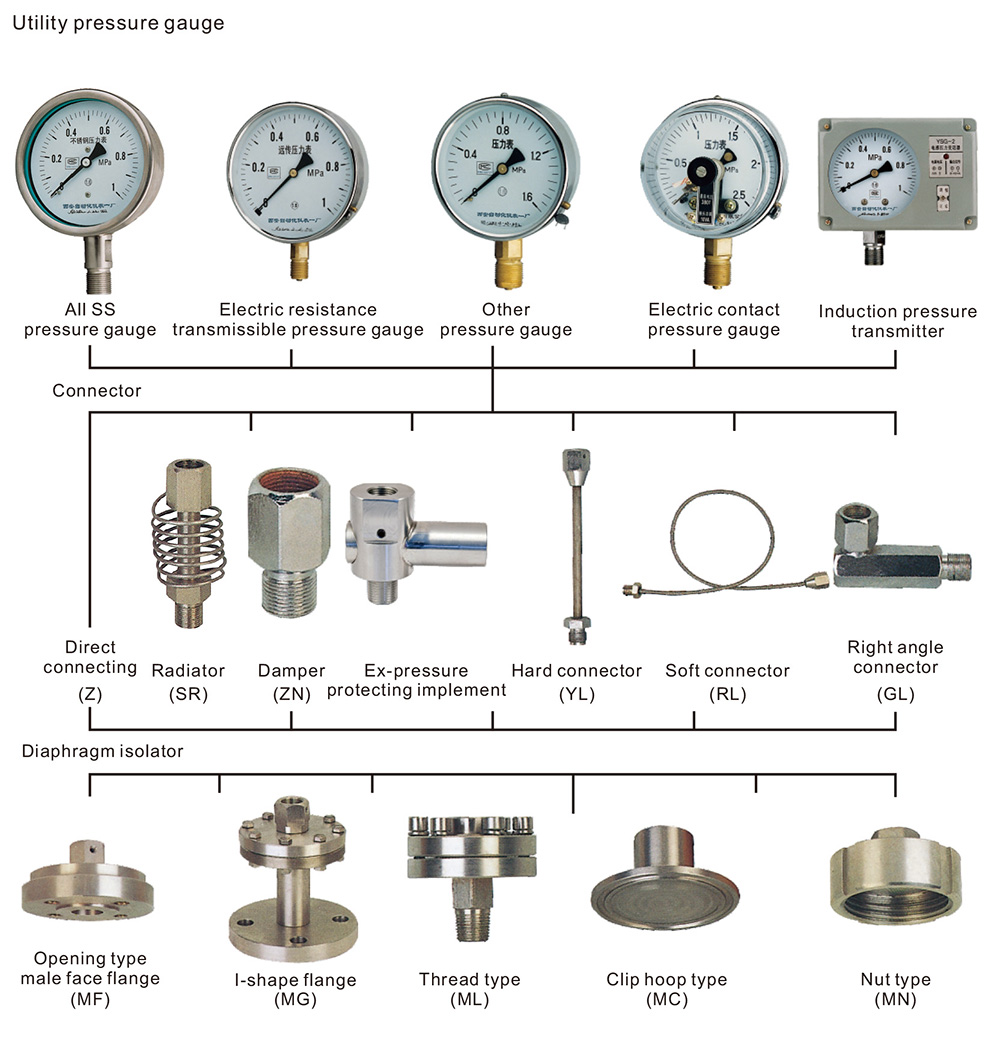 ◎Structure
The diaphragm pressure gauge is made up of universal pressure gauge and many different structures diaphragm to be as a air-proof system, and filled in pressurized liquid. When the service medium act on the diaphragm and make it move, the pressurized liquid is compressed. And the flexibility parts will be moved caused by the instinctive character of the pressurized liquid and the pointer point the pressure out on the dial. And when the rigidity of the diaphragm is small enough, the pointing measurement is nearly the same as the service medium pressure.
◎Main Technology Data
◇The liquid level of the diaphragm pressure gauge
Especially for the diaphragm pressure gauge which attached the soft connector tube,th e installed position of the pressure burdened part of the diaphragm and the universal pressure gauge is not at the same level, and will generate the influence quantity of the △p. Please be attention especially for accurately measuring.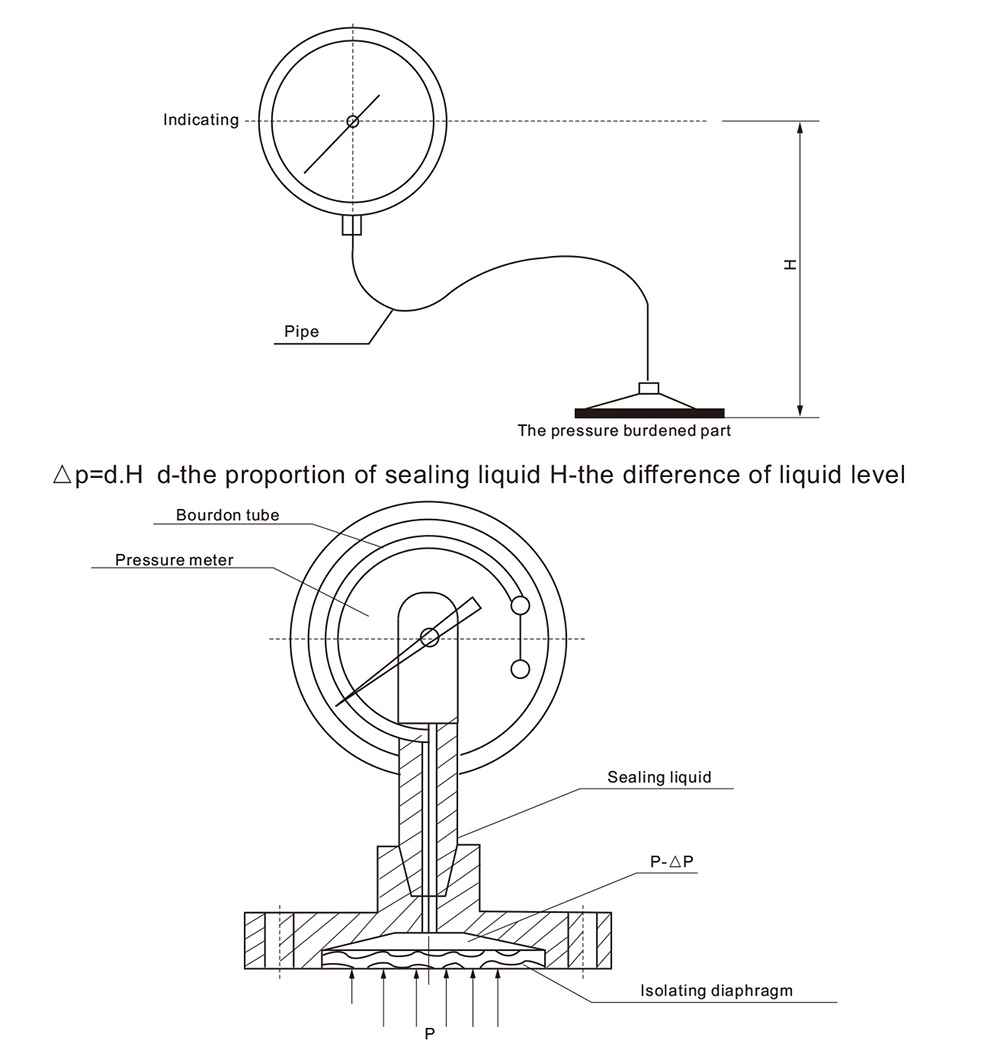 ◇The anti-corrosive character of the pressure gauge.
The anti-corrosive character of the pressure gauge will be assured by selecting suitable diaphragm, which touch with the service medium, flange and gasket.
◇The choice of the pressurized liquid
To make the diaphragm pressure gauge reliable and safe, the pressurized liquid should be selected according the different use.
Sealing liquid
Burden part temperature
Density (g/cm3)
Coefficient of
Volume expand (1/℃)
Use
High viscosity silicon oil
-10~200℃
1.07
0.95×10-3
High temperature industry
Low viscosity silicon oil
-30~100℃
0.94
1.08×10-3
General use
Glycerin liquid
-5~100℃
1.27
0.61×10-3
Food industry
Vegetable oil
-5~100℃
0.93
1.03×10-3
Food industry
Fluorocarbon oil
-30~150℃
1.93
0.75×10-3
Hydrogen、Oxygen